Our Facility
State-of-the Art System
with a Personal Touch
Our facility was designed for the most efficient and fastest turnaround process. Much research went into selecting the proper equipment and cleaning products to ensure a smooth operational flow. Our Braun equipment is top of the line, and its automated, digital technology allows us to deliver customized solutions. Our customers can feel confident knowing they can depend on us to deliver their goods clean and on time.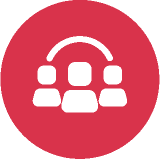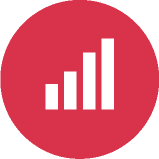 Cities we're delivering to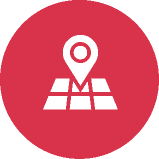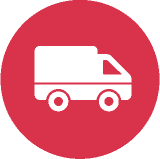 Upon pick-up of your customer owned goods, our drivers return your items to the plant where the process immediately begins. Our certified trained staff separates terry cloth from sheets, making sure to remove any foreign objects that may contaminate the wash.
The loads continue to the washing cycle. We can handle thousands of pounds per hour while processing various types of loads.
Once the loads are ready for drying they are placed in our high-capacity machines. Their eco-friendly technology indicates the best time to stop the drying cycle, which protects the linen fibers and extends the life of your linen. During this process, sheets are ironed and folded automatically then arranged by size. Towels are folded and organized by size and type. Items are tagged, weighed and bundled ready to be sent to the customer.
Our machines automatically fold, however we can also accommodate exact fold requests to customer specifications. Contact us for more information on customized services.
The loads are folded and prepped for delivery. We are able provide tailored solutions for our customers, such as using particular folding methods or bundling towels into groups. We can fold and bundle wash cloths, hand towels and large towels in various ways to help your housekeeping staff service a room faster. Resorts for instance prefer bundles for each room; where a bundle would include an exact number of sheets, pillow cases, towels and kitchen towels. These bundles can be packaged and labeled so your housekeeping staff can quickly and conveniently make their selection and turn a room.
Our plant is expertly designed to process our customer's laundry in the most efficient way possible. Once packed, our uniformed drivers deliver door to door, or dock to dock. As an added service, we provide sets of bins and carts for our customers to store their dirty linens on rotation. Our pickup schedule is based around your par level, so you'll never have to deal with your staff being inconvenienced by a linen shortage.
Environmentally Conscious
D2R Linen, Inc uses eco-friendly cleaning products from WSI that allow us to avoid harsh chemicals and dangerous ingredients.  One such system is TRUpath™, a breakthrough cleaning process that's free of alkali and promises to be safe and effective while extending the lifespan of your textiles by up to 25 percent. This can cut down on your merchandise costs and help your linens remain looking new for longer. Your whites will be whiter, and your colors will be brighter.